Author bio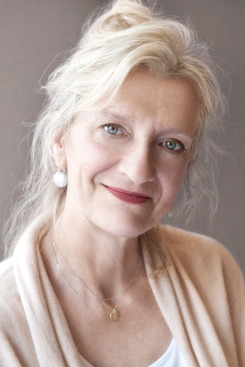 Elizabeth Strout - book author
Elizabeth Strout is the author of several novels, including: Abide with Me, a national bestseller and BookSense pick, and Amy and Isabelle, which won the Los Angeles Times Art Seidenbaum Award for First Fiction and the Chicago Tribune Heartland Prize, and was a finalist for the PEN/Faulkner Award and the Orange Prize in England. In 2009 she was awarded the Pulitzer Prize for her book Olive Kitteridge. Her short stories have been published in a number of magazines, including The New Yorker. She teaches at the Master of Fine Arts program at Queens University of Charlotte.

Elizabeth Strout is the author of books: Olive Kitteridge (Olive Kitteridge, #1), My Name Is Lucy Barton, The Burgess Boys, Anything Is Possible, Olive, Again, Amy and Isabelle, Abide with Me, The Best American Short Stories 2013, Ploughshares at Emerson College Vol. 36, No. 1, Spr. 2010, Elizabeth Strout Collection 2 Books Set
Author Books
01


At times stern, at other times patient, at times perceptive, at other times in sad denial, Olive Kitteridge, a retired schoolteacher, deplores the changes in her little town of Crosby, Maine, and in the world at large, but she doesn't always recognize the changes in those around her: a lounge musician haunted by a past romance; a former student who has lost the will to live; Olive's own adult child, who feels tyrannized by her irrational sensitivities; and her husband, Henry, who finds his loyalty to his marriage both a blessing and a curse.

As the townspeople grapple with their problems, mild and dire, Olive is brought to a deeper understanding of herself and her life – sometimes painfully, but always with ruthless honesty.
02
Knitting this powerful narrative together is the brilliant storytelling voice of Lucy herself: keenly observant, deeply human, and truly unforgettable. In My Name Is Lucy Barton, one of America's finest writers shows how a simple hospital visit illuminates the most tender relationship of all-the one between mother and daughter.
03


With a rare combination of brilliant storytelling, exquisite prose, and remarkable insight into character, Elizabeth Strout has brought to life two deeply human protagonists whose struggles and triumphs will resonate with readers long after they turn the final page. Tender, tough-minded, loving, and deeply illuminating about the ties that bind us to family and home, The Burgess Boys is Elizabeth Strout's newest and perhaps most astonishing work of literary art.
04
Anything Is Possible explores the whole range of human emotion through the intimate dramas of people struggling to understand themselves and others.

Here are two sisters: one trades self-respect for a wealthy husband while the other finds in the pages of a book a kindred spirit who changes her life. The janitor at the local school has his faith tested in an encounter with an isolated man he has come to help; a grown daughter longs for mother love even as she comes to accept her mother's happiness in a foreign country; and the adult Lucy Barton (the heroine of My Name Is Lucy Barton) returns to visit her siblings after seventeen years of absence.
05
06


In most ways, Isabelle and Amy are like any mother and her 16-year-old daughter, a fierce mix of love and loathing exchanged in their every glance. That they eat, sleep, and work side by side in the gossip-ridden mill town of Shirley Falls—a location fans of Strout will recognize from her critically acclaimed novel, The Burgess Boys—only increases the tension. And just when it appears things can't get any worse, Amy's sexuality begins to unfold, causing a vast and icy rift between mother and daughter that will remain unbridgeable unless Isabelle examines her own secretive and shameful past.
A Reader's Guide is included in the paperback edition of this powerful first novel by the author who brought Olive Kitteridge to millions of readers.
07
08
The Best American Short Stories 2013 presents an impressive diversity of writers who dexterously lead us into their corners of the world.

In "Miss Lora," Junot Díaz masterfully puts us in the mind of a teenage boy who throws aside his better sense and pursues an intimate affair with a high school teacher. Sheila Kohler tackles innocence and abuse as a child wanders away from her mother, in thrall to a stranger she believes is the "Magic Man." Kirstin Valdez Quade's "Nemecia" depicts the after-effects of a secret, violent family trauma. Joan Wickersham's "The Tunnel" is a tragic love story about a mother's declining health and her daughter's helplessness as she struggles to balance her responsibility to her mother and her own desires. New author Callan Wink's "Breatharians" unsettles the reader as a farm boy shoulders a grim chore in the wake of his parents' estrangement.
"Elizabeth Strout was a wonderful reader, an author who knows well that the sound of one's writing is just as important as and indivisible from the content," writes series editor Heidi Pitlor. "Here are twenty compellingly told, powerfully felt stories about urgent matters with profound consequences."